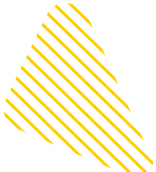 Benefits for Beginner Artists
App now has been officially opened to users around the world.
Whether you are a new user or a loyal fan.We warmly welcome you to join the XPPen art community,start your own art journey.
We will set gold beans as a reward to encourage your works .
Activity Rewards
After Registering You can complete the following tasks to get the corresponding rewards.
1. Login 7 days consecutively GET
500 Points

2. Publish 2 or more artworks with 50+ likes GET
( exclusive for the first 200 users )
1 Golden Bean

3. Participate in the comments of art works, with
20 points
for each comment

x 20
Earn up to
100 points

x 100
Description

Publishing works and artwork comments must comply with community rules so that could be effectively counted.

1 gold bean is equal to 1 US dollar, and the gold bean can be exchanged for various commodities in the upcoming mall and used as a substantial deduction discount.

XPPen reserves the right to interpret and judge the process of the event.
ACTIVITY DURATION : 8 Days