On this day, Le Petit Prince arrived on the XPPen planet. What novel adventures would await him here? What interesting encounters would he have? Let your imagination run wild.




TIMELINE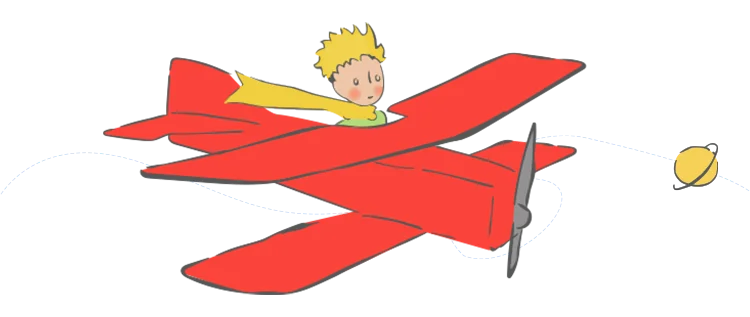 Submission
November 1st - November 30th
Review
December 01st - December 7th
Announcement
December 8th

PRIZE LIST

Note: Share your entry now on Discord, IG or Twitter with the hashtag #lepetitprincexppen for a chance to win Premium!

Contest Rules

1. Create your artwork around the theme 'Le Petit Prince and XPPen.' 2. Utilize the provided Le Petit Prince from XPPen as the prototype for your creation, incorporating elements related to XPPen in your artwork.
Click here to download

3. The form of expression of the work includes but is not limited to graphic art, illustration, comics, animation, 3D rendering, etc; 4. Entries should have a resolution of 300dpi or higher. 5. Upload your works to the Upload Entry page. 6. There is no limit to the style of your work, but it must not contain sensitive content. 7. There is no limit to the number of entries. 8. The winner of the drawing contest will be chosen by 3 judges listed on the page. 9. If you also share your entry on one of the XPPen Discord, IG, or Twitter platforms with the hashtag #lepetitprincexppen . We will randomly select 3 winners to send out Limited Premiums.



Standards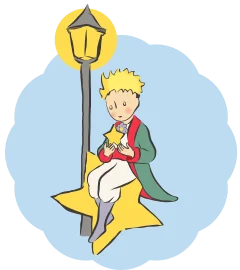 Creativity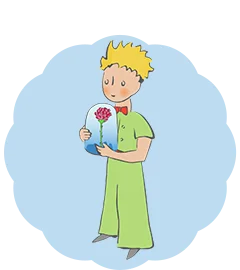 Originality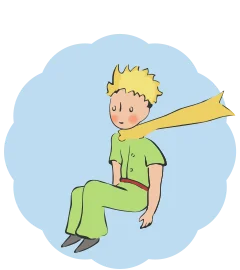 Theme Relevance

Judges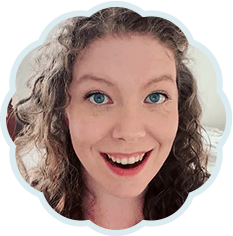 Carlianne
illustrator
Hello! I'm Carlianne an author/illustrator with a love of all things silly and cute.
I began my career working in games for Disney Interactive where I drew princesses all day, and then transitioned to Children's Illustration which I love!I also create books and social media content to help other creatives reach their artistic goals find me @carliannecreates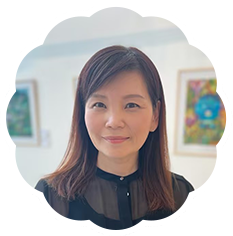 Noletta Chiu
Chairlady of the Little Prince Foundation
Ms. Noletta Chiu has been in the licensing industry for 28 years, and is the Executive Director and co-founder of the first public listed Agency Medialink Group Limited (Stock Code: 2230.HK) in Hong Kong with presence in China, Japan, and South East Asia. She developed her own professional intellectual property management team, moving forward and steadily. She is also responsible for the overall management of the brand with the support of her 100+ team members. She believes that being creative is always the key to success. She aims to bring more insight, share her experiences and influence in the industry of Licensing. Her passion for arts paved the way to establish Whateversmiles, a Global Art and Platform for the talents that promotes artists from Hong Kong with their creations to make it in the international market.
Terms and Conditions
By participating in this contest, you agree to the following terms and conditions 1. Entries must be your own original work, and will be disqualified if plagiarism, copyright infringement, or AI drawings are involved. 2. Entries must not involve sensitive content, including but not limited to gore, pornography, violence, religion, politics. 3. Entries must not contain other brand promotion content. 4. Once the winner accepts the prize, it means that the participant agrees that XPPen can use these works for brand channel dissemination for free and agrees the entries will not be resold or reused for any other commercial activities. 5. If the participant violates the above terms and conditions, XPPen has the right to disqualify his or her entry.

FAQ
QHow to upload the entries to XPPen official website?
A Go to Xfans>>Xfans Community>> Events>> Ongoing>> Upload Entry to submit your entry. (Please notice that if any works are suspected of plagiarism or copyright infringement, they will be disqualified from the contest instantly).
QAre there any shipping restrictions?
A Due to shipping restrictions, we are currently unable to ship to the Middle East(Except the United Arab Emirates and Saudi Arabia), India, and Africa. Prize for winners from these area will be replaced by cash.
QIs there any age restriction?
A No, there is no age limit, and you are welcome to participate in the challenge no matter how old you are. However, if you are underage, you must get confirmation from your parents or guardians to enter the contest. By uploading your work, you are deemed to have obtained the permission from the parents or guardians.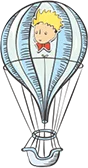 ENTRIES GALLERY

Le Petit Prince® Property of POMASE-2023 Licensed through