XPPen 18th Anniversary Celebration Giveaway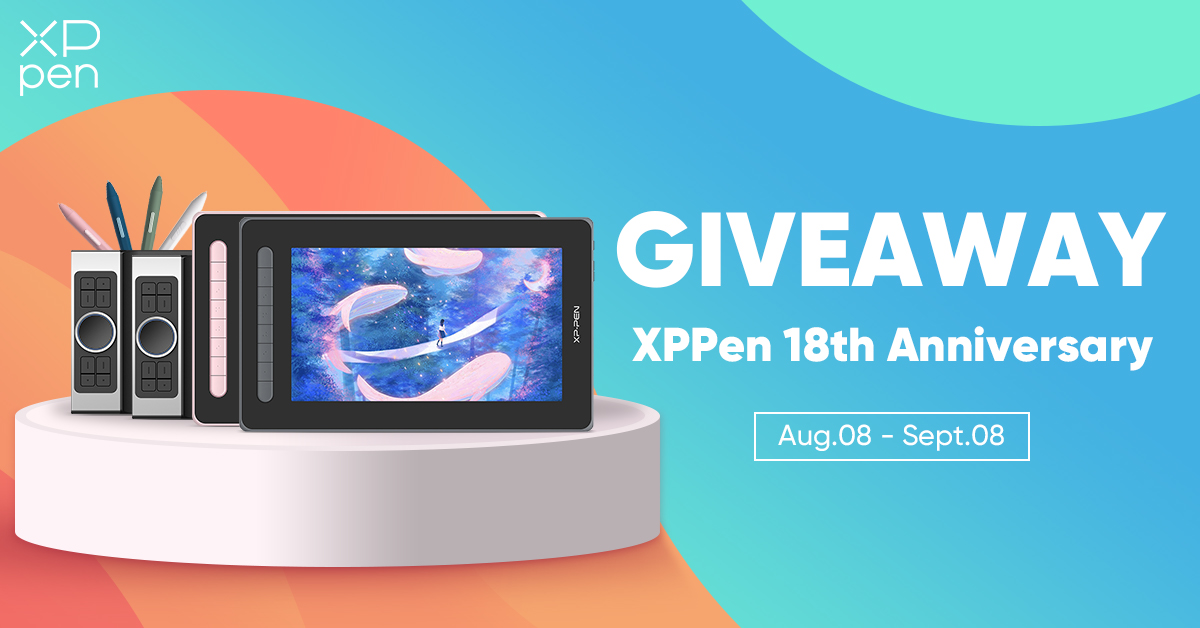 Join the XPPen 18th Anniversary Celebration Giveaway!


Exciting times ahead as we mark 18 years of creativity and innovation with you. To express our gratitude, we're hosting an incredible giveaway that you won't want to miss!

Event Details:
Prizes Up for Grabs:
2x Artist 12 (Gen 2) Drawing Tablets
2x Deco MW Graphics Tablets
4x X3 Elite Plus Styluses

Entering is simple:
1. Click the following link to access the giveaway: https://gleam.io/Ndois/xppen-18th-anniversary-giveaway
2. Follow the provided instructions to complete your entry.

Event Period: August 8th - September 8th

Don't miss this chance to elevate your creative journey and be a part of our milestone celebration.