XPPen Community September Giveaway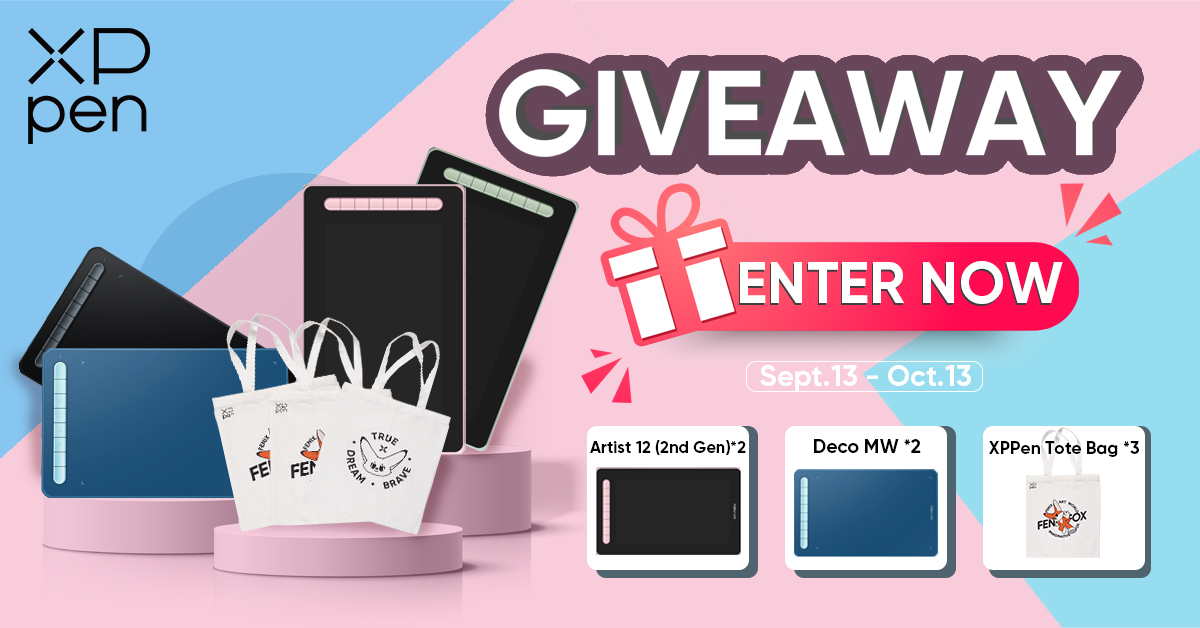 Get ready for a September to remember with XPPen's fantastic giveaway!

Prizes up for grabs:
2 x Artist 12 (Gen 2) - Unleash your creativity on a stunning canvas.
2 x Deco MW - Elevate your digital art game.
3 x XPPen Tote Bag - Carry your artistic spirit everywhere you go.

How to Enter:
2. Follow the provided instructions to complete your entry.
Event Period: September 13th - October 13th

Don't miss out on this incredible opportunity to upgrade your creative journey with XPPen. Stay tuned for exciting updates and winners' announcements!